Milwaukee Admirals
Admirals Hockey is enjoying its 40th professional season. Mark your calendars for the fast-paced, hard hitting, end-to-end action of Admirals hockey!
But we're more than just a game! With great promotions, giveaways, and our famous concert series we offer world class entertainment on and off the ice at family friendly prices!
Fans can purchase individual game tickets by calling Ticketmaster at (800) 745-3000 or by logging onto www.ticketmaster.com.
Or Get Yourself Together — Groups of ten or more receive significant discounts off original ticket prices.
For more information, or to purchase group tickets, fans can call the Admirals office at (414) 227-0550.
Don't forget to follow the Admirals on social media!
1001 N. 4th Street
Milwaukee, WI 53203
Phone: (414) 227-0550 or 1-800- 927-6630
Fax: (414) 227-0568
Economy Airport Parking & Shuttle
Where the first day is always FREE with 3 days of paid parking. Milwaukee's most secure off-airport parking and shuttle service. $7 per day (includes tax). Fast and dependable shuttle service from your car door to your airline terminal. Located across from the airport — easy in, easy out. Open 24/7.
5855 South Howell Avenue, Milwaukee, Wisconsin
(414) 744-8636
economyairportparking.com
Meyer Van Severen, S.C. is a criminal defense law firm based in Milwaukee, WI.
Operated by Milwaukee criminal defense attorneys Matthew R. Meyer and Benjamin Van Severen, we defend criminal and drunk driving cases.
If you've been charged with a criminal or drunk driving offense, contact us immediately. It's important that you have a skilled criminal defense lawyer on your side.
Meyer Van Severen, S.C.
(414) 270-0202
http://milwaukee-criminal-lawyer.com/
Concours Motors
Concours Motors is a Milwaukee new and used car dealer with BMW, Mazda, Mercedes-Benz, Porsche, Saab, Volkswagen sales, service, parts, and financing. Concours Motors is also a Porsche dealership selling Boxster, Cayman, 911, Cayenne, and Panamera series Porsche vehicles. Check out our online inventory.
1400 W. Silver Spring Dr. #101, Milwaukee, WI 53209
(414) 290-1400
www.concoursmotors.com
---
Russ Darrow Group
Need a new ride? Visit russdarrow.com. With thousands of new and pre-owned vehicles in stock, you'll be sure to find the car of your dreams, in your price range, from Russ Darrow Group! See the online stock of 15 new car dealerships, from manufacturers like Honda, Toyota, Nissan, Mazda, Mitsubishi, Kia, Chrysler-Jeep Dodge, and Scion, as well as listings of all their pre-owned inventory, including their Used Car Superstore!
Or, call one of our representatives at (262) 253-7522 for help finding what you need.
Click here to view all Russ Darrow locations.  www.russdarrow.com
The Delafield Brewhaus is your one stop for everything you could want. The Delafield Brewhaus features 5 beers that are brewed all year long as well as different seasonal beers. With a full menu including hearty sandwiches, salads, woodstone pizza, fall off the bone BBQ ribs, steaks and rotisserie favorites, it will be hard to leave unsatisfied.
Visit our Facebook (Link: https://www.facebook.com/pages/Delafield-Brewhaus/393101766153) to see what is going on.
3832 Hillside Dr
Delafield, Wisconsin
262-646-7821
---
Laura's Donges Bay Clubhouse
Enjoy a relaxing, friendly environment at Laura's Donges Bay Clubhouse, a great place to meet friends, family or co-workers for happy hour. On Friday, try "the best damn fish fry in Ozaukee County." Order one of our home-made soups, along with our delicious sandwiches and sides. Make plans to visit us Saturday night for live music — check our website often for live entertainment info, weekly specials, events and a complete menu.
7520 W. Donges Bay Rd.
Mequon, WI 53092
(262) 238.1733
www.dongesbayclubhouse.com
Ho-Chunk Gaming
Ho-Chunk Gaming in Wisconsin Dells is a premier vacation destination, with over 2,000 slot machines, blackjack tables, and a wide variety of other table games; it's your one-stop gaming experience! Ho-Chunk has newly renovated hotel rooms for you to kick back and relax, along with several great dining options — from an all-you-can-eat Vegas-style buffet, to an award-winning steakhouse! While you visit, take some "me time" and enjoy Ho-Chunk's spa! At Ho-Chunk Gaming in Wisconsin Dells, its not all about the gaming; its your ticket to more!
S3214 County Road BD, Baraboo, WI 53913
(800) 746-2486
Connect Cell
Connect Cell is an Authorized Agent of U.S. Cellular. We exclusively sell U.S. Cellular wireless products and services, including cell phones, modems, routers, hot spots, and vehicle monitoring. We offer home phone service utilizing our award winning network, so you can make and receive unlimited calls from your home for as little as $10 per month. We also stock a wide variety of wireless accessories. Shop any of our eight locations for cases, covers, charging options, Bluetooth and more! Connect Cell is locally owned and operated, and we pride ourselves on our fast,friendly, personalized customer service. Connect! with Connect Cell.
View all of our locations at connectcell.com
Device Mechanics
Device Mechanics is your local resource for expert phone, tablet, and electronic device repair.
Before you spend money on a replacement, contact the knowledgeable service technicians at Device Mechanics.
Our Services
Cracked or Damaged Screens
Charging Port Replacement
Camera/Battery Replacement
Speaker/Microphone
Soldering
Button Repair
Data Recovery
Customization
Most repairs are completed the same day at our two convenient locations:
7224 118th Ave. Ste D, Kenosha, WI 53142 (262-515-6644)
2811 S. Business Dr. Ste A, Sheboygan, WI 53081 (920-207-5550)
http://devicemechanics.com/
Xperience Fitness
Fitness that goes where you go. Xperience Fitness keeps your fitness connected at the CLUB, Home, Office, Outdoors. From fitness classes to food journal, Xperience Fitness stays with you and becomes a part of your lifestyle. Xperience Fitness is more than a fitness club, they care about your whole and well-being. With state of the  art strength/cardio equipment, swimming pools, spin room, and yoga & Pilates studios, Xperience Fitness has the things to move you!
Appleton: 1280 N. Hard Dr. (920)750-6300
Brookfield: 12575 W. Capitol Blvd. (262) 754-3300
Green Bay: 2763 S. Oneida St. (920) 490-9900
Hales Corners: 5321 S. 108th St. (414) 858-1700
Menasha: 1700 Appleton Rd. (920) 886-8181
Oak Creek: 8601 S. Howell Ave. (414) 570-0100
Racine: 5201 Washington Ave. (262) 898-4500
Waukesha: S30 W24896 Sunset, Unit 110 (262) 522-3777
West Allis: 6706 W. Greenfield Ave. (414) 454-0019
--- Sweeney's Gym
Sweeny's Gym is open 24/7 with NO joining fees, no card fees and no BS. Do you want to get trained by the best? Sweeney's Gym is a privately-owned and operated by Michael Sweeney, a nationally recognized celebrity master trainer.
Sweeney's Gym provides all the amenities that will help you achieve your fitness goals, including a squat rack, free weights, cardio machines, dumbbells from 3-120 lbs., showers, free tanning and a swimming pool. They pride themselves on cleanliness!
For more information, testimonials and news, please visit their website.
5311 S. Howell Avenue, Milwaukee, WI 53207
(414) 769-0772
http://www.sweeneysgym.com
Sunset Options Funerals & Cremations
Sunset Options Funerals & Cremations is a smaller, local, family owned business that proudly serves Southern Milwaukee and Northern Racine Counties. They provide full funeral and celebration of life services in a boutique type setting, and offer the same quality of other funeral service establishments, so they can better fit your needs and also make it fit within your budget.
They're located on East Rawson Avenue, just 6 blocks east of Howell Avenue.
Call them at (414) 892-4126, or find them online at SunsetOptions.com
Abracadabra Furniture Restoration
Full service, family owned wood refinishing, furniture repair and upholstery business serving all of southeastern Wisconsin. We can work with any of your existing furniture to make it look like new. See our photo gallery to see some of the work we have completed.
1505 7th Avenue
Grafton, WI 53024
(262) 387-0435
Wheaton-Franciscan – St. Joseph Campus
Making our community Stronger. Healthier. Better. Visit our website for upcoming community classes and events and to register for our online newsletter.
5000 W. Chambers St., Milwaukee, WI 53210
(414) 447-2000
VITAS Healthcare
Hospice at Home in Wisconsin
When everything is changing, VITAS helps things stay familiar. VITAS cares for seriously ill patients and their families in Milwaukee. VITAS hospice teams visit these patients in their homes, nursing homes and assisted living facilities, while support staff work out of offices in Wauwatosa and Racine. No matter where care takes place, we coordinate closely with all caregivers, spiritual advisors, families and friends to ensure the patients' optimal well-being.
Inpatient Hospice Units
VITAS provides Intensive Comfort Care® for patients who require continuous care but prefer to remain at home. When necessary, VITAS has two fully staffed inpatient hospice units, one at The Lutheran Home in Wauwatosa, the other at Ruth Hospice House in West Allis.
Alternative Comfort Care
The goal at VITAS is individual care determined by the goals of the patient. Specialty care may be brought to the bedside by a music therapist or a Paw Pal visit, as needed. With our recognition from the We Honor Veterans program, soldiers in Southeastern Wisconsin get the support they deserve near the end of life.
2675 N. Mayfair Rd., Ste. 500
Wauwatosa, WI 53226
8338 Corporate Dr., Ste. 100
Racine, WI 53406
Phone number: (866) 418.4827
Hennes Services
For over a century, Hennes Services, Inc. has been the premier industrial service provider for southeastern Wisconsin. Specializing in machinery moving, rigging, crane rental, millwright services, precision alignment, and industrial/commercial HVAC, Hennes is your one stop shop to keep your business up and running. 24/7 emergency service available. Hennes Services, the industrial service business for your business.
4100 W. Lincoln Ave., West Milwaukee, WI 53215-2345
(414) 672-3470
We are proud to say we are BETTER.
We offer BETTER RATES,
provide you with BETTER SERVICE.
A Better Mortgage Company is proud to serve the entire State of Wisconsin. We want you to know we are more than a website. We invite you to call or visit our office in Milwaukee and we look forward to saving you money!
SOME OF OUR SPECIALTIES
Reverse Mortgages
Purchase mortgages up to 100% LTV
Refinance 1st mortgages up to 100% LTV
Limited income Documentation/ Self Employment Programs
A – D credit grades / Credit Scores As Low As 500
Debt consolidation
Home improvements
80% LTV One Day Out of Bankruptcy
Home equity lines of credit
Jumbo loans
Mixed use properties
100% USDA Financing
Aggressive Investment Property Programs
No closing cost loans available
Credit problems and past bankruptcy OK
FHA, VA, and WHEDA loans available
Contact Anthony Winneshiek
Operations Manager / Loan Originator
(NMLS # 282889)
A Better Mortgage Company
(NMLS # 235748)
4379 S. Howell Avenue, Suite 22
Milwaukee, WI 53207
Office:   414-486-7929
Cell:   414-788-5223
Fax:  414-375-2664
PuppyWorld
PuppyWorld carries only the cutest, happiest puppies from reputable USDA breeders. Our puppies receive weekly vet exams, and we offer one of the best warranties in the state. Our store is family-owned and has over 20 years experience helping families like yours find the best fit for their lifestyle. Our highly-trained and experienced staff will help you learn all about different breeds so your family can make an educated decision.
We'll also help you choose the supplies you need to get off to a good start. From crates and food to toys and treats, PuppyWorld is your one-stop shop for all your puppy needs. With a variety of puppies available, we're sure we have one for you! Take a look at a few of our puppies on our website.
4643 S. 27th St., Greenfield, WI 53221
414.325.8147
www.puppyworldpuppies.com
Ally's Bistro
Ally's Bistro is a place to relax and enjoy great food and even better company. We are committed to using food of the highest quality and integrity. From Soups and Salads to Paninis and Wraps, we load them up with super-fresh vegetables and savory flavorful ingredients. Because everything is freshly made, we take great pride in our menus. We want to get everything just right. Every order. Every time.
We're also proud to support local and regional artists who offer fresh music and lyrics to our guests. Most entertainment is in the evenings (usually Friday).
Follow us on Facebook to find out what musicians will be appearing at Ally's Bistro.
N72 W1360 Lund Lane (corner of Good Hope & Appleton) Menomonee Falls, WI 53051
(262) 251-9727
---
Buddha Lounge
The Buddha Lounge is the hottest spot for Asian cuisine with an American twist. The Buddha Lounge offers a variety of options including organic and vegan options. Happy hour from 4pm – 7pm includes half off appetizers, rail drinks, tap beer, and bubble tea. The Buddha Lounge also offers free delivery every day until Midnight.
1504 E. North Ave.
Milwaukee, WI 53202
(414) 283-8400
buddhaloungemke.com
---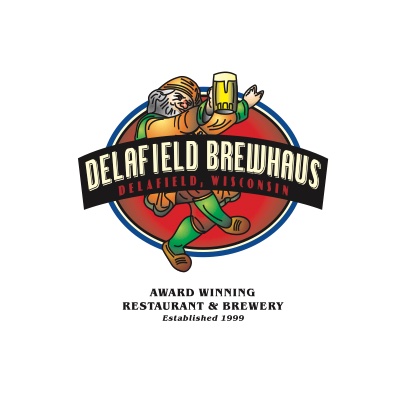 Delafield Brewhaus
The Delafield Brewhaus is your one stop for everything you could want. The Delafield Brewhaus features 5 beers that are brewed all year long as well as different seasonal beers. With a full menu including hearty sandwiches, salads, woodstone pizza, fall off the bone BBQ ribs, steaks and rotisserie favorites, it will be hard to leave unsatisfied.
Visit our Facebook (Link: https://www.facebook.com/pages/Delafield-Brewhaus/393101766153) to see what is going on.
3832 Hillside Dr
Delafield, Wisconsin
(262) 646-7821
---
Izumi's
Izumi's features fresh, high grade seafood served the way the Japanese have been eating for thousands of years, without the heavy sauces! Offering Sushi, Sashimi, Maki Rolls, Izakaya Menu, Hibachi, Quick Lunch Salads, Robata, and a Lunch Buffet that will get you in and out as fast as you can serve yourself! Izumi's is conveniently located on the fashionable east side and offers free parking in the rear. Call today for a reservation or special party platters.
2150 N. Prospect Ave., Milwaukee, WI 53202
(414) 271-5258
www.izumis.com
---
Marco's Pizza
Locations throughout Southeast Wisconsin
What makes Marco's Pizza so good?  Their dough is made from scratch everyday, their sauce is made from Vine Ripened Tomatoes, just hours after being picked and they add a great blend of Herbs and Spices.  They use a blend of 3 cheeses that are never frozen to give that authentic fresh taste!  Delivery or carryout. and don't forget their delicious subs, salads and side dishes!